---
Johnson & Sons Stone Works
Montrose, Pennsylvania
---

The Finest Quality Stone From the Quarries and Fields of Pennsylvania
Home
About us
Our Products
Services Available
Email us
Contact us


SPECIAL SERVICES
Skid Steer loading from our Location (your trucks or ours)
Stone Wall construction or reconstuction
Site visits available to choose harvested or unharvested stone for your special projects
Special orders for projects

Stone consulting for special use stone orders ( walls, waterfalls, pavers, stepping stones, natural stone steppers and much more )
Shipping available from our location ( all order prices are C.O.D.- F.O.B unless prior credit arrangement have been made )


All shipments are based on a 16 pallet @3000 lbs.per pallet (24 ton) or 32 half pallets (24 ton} truckload if we ship on our trucks.
Smaller orders available from our yard on your trucks or ours.But the shippping is the same for partial truck orders ( you would be surprised but you may still save on smaller orders of stone .
All orders are C.O.D - F.O.B. unless prior credit approval has been arranged.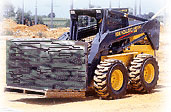 Home | About us | Our Products | Services Available | Email us | Contact us


All contents Property of
Johnson & Sons Stone Works Inc.
Copyright 1994-2014